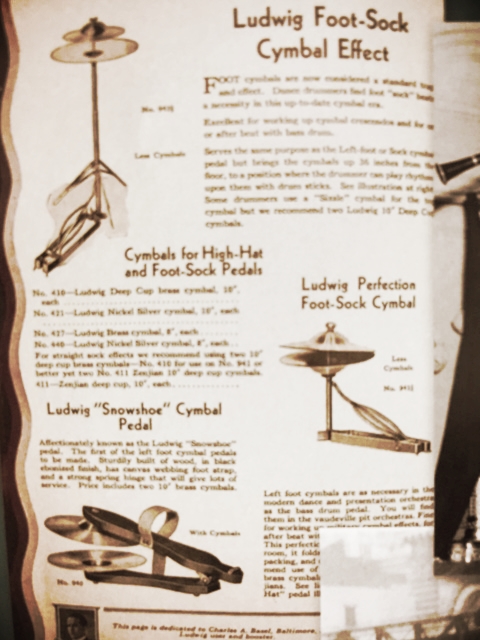 Bio
Bryan established himself in London in 1997 after moving from his native Canada. He studied drums at the Musicians Institute where he graduated at the top of his class. It was during this time that he started to become involved in the London music scene which lead to him recording and touring with artists like chart topper Tom McRae and indie legend David Gedge (The Wedding Present, Cinerama).
He was then asked to join mainstream radio band Vega4 in 1999 who released two major label albums under Capitol records ('Satellites') and Sony BMG ('You and Others'). Music from 'You and Others' which Bryan co-wrote has been used in numerous Hollywood films as well as major network television shows such as Greys Anatomy, One Tree Hill and The Hills.
During this time, Bryan toured extensively around the world and shared the stage with acts like Snow Patrol, Robbie Williams, The Fray, Ben Harper, Nickelback and Bryan Adams.
Vega4 disbanded in 2008 and Bryan joined UK band Tape the Radio who released "Heartache and Fear" (HiTone Records), an album on which Bryan was also a co-writer. Music from the Heartache and Fear was used in numerous television shows in the US.
Bryan is currently a member of 24Pesos, one of the UK's most critically acclaimed blues bands. They have released four albums: The Boogieworm - (2008), Busted, Broken and Blue (2010), When the Ship Goes Down (2012) and Do the Right Thing (2015).
Bryan also maintains a busy private teaching schedule in London and has been a member of the teaching faculty at the London Centre of Contemporary Music since 2004.
upcoming dates
Fri 12th Dec
BILLERICAY FOOTBALL CLUB, Essex
Mon 15th DEC
FAMOUS MONDAY BLUES Jericho Tavern, Oxford
Fri 16th JAN
BLUES KITCHEN Camden, London
Sat 24th JAN
PIZZA EXPRESS, Maidstone
SUN 8th MARCH 2015
606 CLUB Chelsea, London
Mon 13th APRIL 2015
606 CLUB Chelsea, London
Thurs 30th APRIL 2015
Market Stores Beers & Blues Festival Market Stores, 2 High Street, RH29AY Reigate, United Kingdom
Sat 2nd MAY 2015
Cultuurpodium Porgy en Bess Noordstraat 52
4531 GJ Terneuzen, Netherlands
Fri 22nd MAY 2015
BLUES KITCHEN Camden, London
Thurs 28th MAY 2015 with JJ Milteau "British But Blue"
"Jazzforville" Alfortville (Near Paris), France
Sat 13th JUNE 2015
BLUES KITCHEN Camden, London
Thurs 2nd JULY 2015
Bullfrog Blues Club Portsmouth, Southsea
MON 6th JULY 2015
606 CLUB Chelsea, London
Sat 11th JULY 2015
GIG Montpellier, France
Thurs 23rd JULY 2015 with JJ Milteau "British But Blue"
Gujan Mestras Bordeaux, France
Sat 8th AUG 2015 Croydeview Festival
Devon UK
Sat 3rd OCT 2015 Ville du Buc-France
Buc n' Blues festival
Sat 28th NOV 2015
De Flint Coninckstraat 60
3811 WK Amersfoort, Netherlands
Drum coach to Ben Hardy who played the part of Roger Taylor in the Oscar-winning Queen bio pic.
VEGA4 MOVIE/TV CREDITS
Life Is Beautiful:

Featured in the movie 'Street Dance The Film'

Featured in the movie 'My Sisters Keeper'

Featured in the movie 'Sex Drive'

Used by Norwegian channel TV3 to advertise its programs

Featured in the American drama series 'Grey's Anatomy' (2 November 2006 episode)

Featured in the American drama series 'One Tree Hill' (episode 416)

Used in the trailers for the ABC drama series 'Pushing Daisies'

Used in second half of the Season 2 premiere of 'Kyle XY' (episode 'To C.I.R. with Love')

Major US TV channel HBO used it to promote their DVD box sets of series such as 'The Sopranos' season 6

Featured in the ABC American drama series 'Scrubs'

Featured in the CW American drama series 'Smallville'

Featured in the American NBC comedy series 'The Office'

Featured in a Disney documentary African Cats
You

Featured as part of an advertising campaign for Serenato de Amor – Paixao chocolate commercial in Brazil.
Time Of Our Lives

Featured in the movie 'Into The Blue'

Featured in the movie 'Sisterhood Of The Traveling Pants'

Used for various TV advertisements including Motorola mobile phones in Europe and Land Rover in USA
Set in the idyllic countryside in Surrey, England - Backlash Studios is nestled within the Send Hill Studio complex. Surrounded by like-minded musicians (and livestock) who have been lucky enough to stumble across this secluded, yet fully equipped facility located just outside of Guildford, I am able to record drum tracks, provide one to one lessons or connect with you via Skype, supported by a high speed broadband connection. This high speed connection will also allow me to receive your project files, record the drums and send them back to you completed. You can of course be part of the session via Skype or FaceTime if you wish. Contact me for rates and availability.